Details

Published: 07 December 2017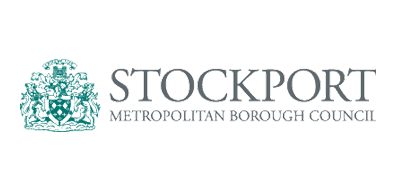 For the Community Setting Pilot in Stockport a series of demonstrations and interactions with the robot was planned with a variety of Dementia Friendly Communities in and around Stockport as well as across Greater Manchester.
This enabled the team in Stockport to assess initially the acceptability of a companion robot and test with both people living with Dementia and their family and carers whether they would get on with a robot in the community.
The difference with the site from that in Ireland and Italy was that all of the people we worked with lived in their own homes and although they have a diagnosis of dementia they are living well with the dementia in their own home. They all got involved with the initial user specification for MARIO as well.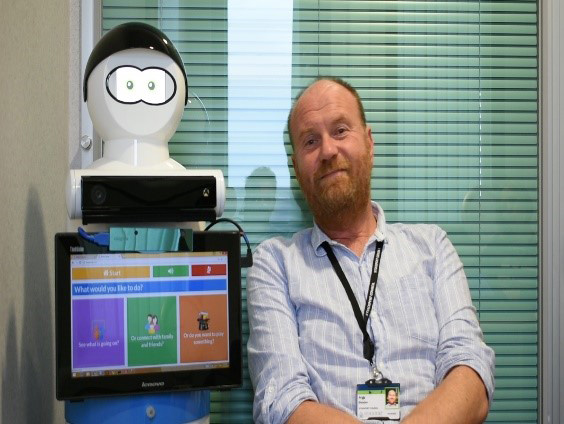 Andy Bleaden is Funding and Programme Manager at Stockport
Later, in the testing phase people could see the robot and watch it develop as feedback to the developers led to real improvements to the MARIO Platform. In addition they could have a go with the robot on a one to one basis in a safe environment.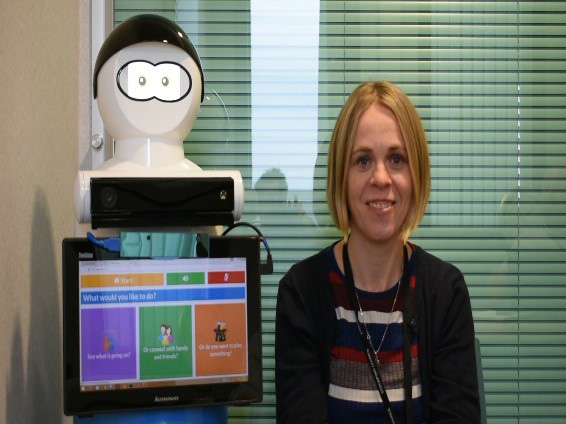 Aimee Teare is Senior Programme Management & External Funding Officer
Lastly in the final phase of testing we worked more with individuals and their carers and families as well as staff to assess what impact if any the robot could have on someone living well with dementia and especially if it could help prevent isolation and help to build up resilience.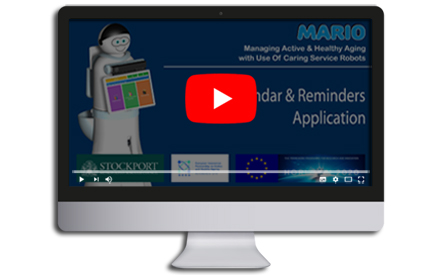 The feedback has been great and really positive and many people living with dementia have given Project MARIO extremely high quality feedback not only on the robot itself but its potential impact for people living with dementia.
The MARIO video playlist is presenting the most famous applications in Stockport and is going to be updated constantly with new videos from the trials in Stockport showcasing different aspect of MARIO so...stay tuned!