Details

Published: 13 March 2017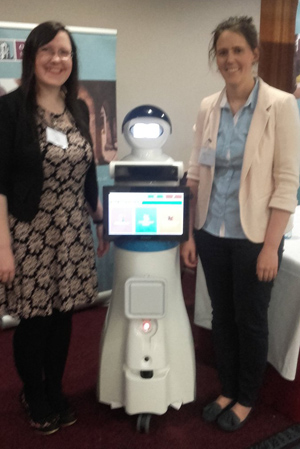 On March 8th, MARIO attended the Integrated Care Approach to Frailty in the Older Person Conference in the Clayton Hotel, Galway.
The conference was hosted by The Nursing & Midwifery Planning Development Unit HSE West/Mid-West in conjunction with Directors of Nursing, Older Persons Services, CHO2 & CHO3. MARIO was demonstrated to a multidisciplinary audience.
Feedback from the attendees at the conference was positive, and people were very excited to meet and interact with MARIO.