Details

Published: 12 May 2017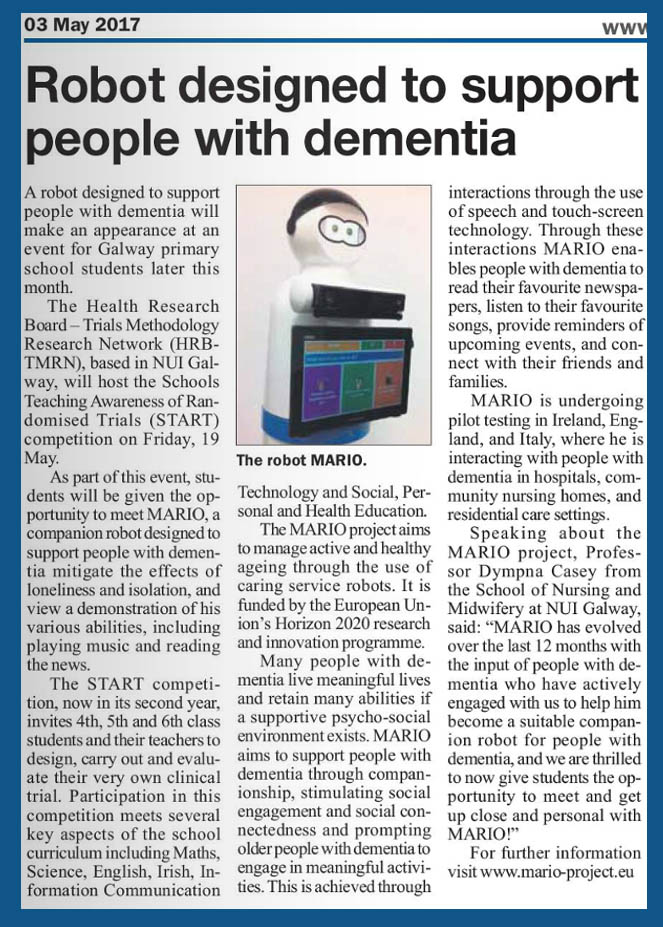 The Health Research Board - Trials Methodology Research Network (HRB-TMRN), based in NUI-Galway, will host the Schools Teaching Awareness of Randomised Trials (START) competition on Friday, 19 May.
At this event the students will be given the opportunity to meet MARIO.
Read the details of the event here.